Subscribe
5 Things to Consider for Any Critical Distribution
Insider | Industry Updates/News
Taking large volumes to market across thousands of locations is no doubt chaotic, and challenging. In our current situation, this very much applies to mass rollouts of emergency supplies. Right now, stress is at an all-time high. Overnight, necessities, such as water, have turned into an expedited situation. Suddenly, record amounts of consumers are flocking to stores and clearing out stock almost as soon as it goes on the shelves. Networks are strained due to the number of people now working from home. Telecom and IT companies are trying to boost capacity, which becomes even more complex with installations and merge-in-transit thrown into the mix. Lastly, when you compound the remote workforce with safe space initiatives, it escalates the chaos.
Companies who are undertaking these challenges must partner with the right logistics provider who can turn these difficult endeavors into simple affairs. A true logistics partner understands your needs and is prepared to manage these inevitable challenges.
Proper preparation is the key to navigating difficult projects. Having these five questions answered before you partner with a forwarder can make the difference between success and failure.
1. Logistics Provider: Do I have the Right Partner?
Choosing a partner that provides true flexibility, creative solutions, and burst capacity to market is the first step towards a successful distribution. Each situation is unique and securing the right partner will help ensure rollouts are successful.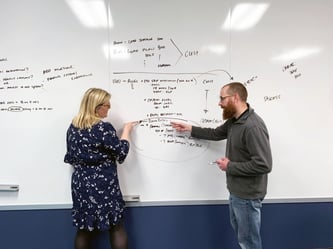 First and foremost, clearly understand the provider's track-record of managing large scale rollouts. Are they used to dealing with high stress, consequential supply chain situations?
Properly vetting a logistics provider requires they provide you the details of their proposed solution.
Referenceable clients are a simple way to validate the providers proposed solution and capabilities.
Specific examples of how this provider can think outside the box and find ways to avoid "hub-and-spoke" damage risks are very beneficial.
Challenging your carrier/provider-base on the front end is critical. If you partner with the wrong provider, it can be devastating, so make sure you do your due diligence in vetting early on.
2. Knowing the Product: What are the Product Specifications?
The type of product being delivered can make a difference. Product fragility, value, and security risk often dictate the type of transportation methods suitable for that project.
Utilizing the right network options is much easier when done in advance, as surprises in product specifications can drastically alter the cost and success by forcing last-minute changes. Packaging methods and route configurations are difficult to alter and making those types of changes can turn an otherwise successful project into a failure.
PWD's (piece count, weight, and dimensions) are used to route freight in a cost-effective, time-efficient manner. Inaccuracies in this area can prevent product from being loaded into certain types of equipment or create unique challenges when delivered to the destination. Issues with door clearance, lift gate, two-man delivery teams, or even product breakdown are all problems that can arise from inaccurate product information.
A good logistics partner will insist upon accurate information beforehand, including pictures and site visits, to prevent high cost and time delays caused by specification changes.
3. Origin: Where is the Freight Moving From?
Are there any shipper restrictions? Right now, rules are changing every day. Masks being required by drivers and safe space for signature capture are not farfetched.
The shipping origin can significantly increase the complexity. The packing procedures and shipping hours of the origin points are frequent limiting factors of how quickly the product can be mobilized; that information is crucial when routing the project. Freight/cargo inaccuracies here can cause trucks to incur demurrage or be turned away empty. Labeling and packaging needs must be addressed in advance so that the logistics provider can make appropriate arrangements. Homogenous labels can be delivered to any final destination, while some products have store-specific labels which create a unique set of challenges that must be accounted for before the project begins.
The origin locations may have already begun moving the product when the logistics partner gets involved, especially for projects with longer time frames. In such cases, the load plan, on-hand piece count, and project status must be clearly communicated to avoid duplications, missed pickups, missing product, or other problems. Giving the logistics provider total control over how the freight is moved is the best way to limit these issues. Again, accurate information before the project begins will save money as well as hours of confusion and headache later.
4. Project Destination: Where is the Freight Delivering?
The delivery location defines the "final mile" of any shipment. Accurate information about the destination ensures that the correct type of delivery is utilized. Delivery hours and unloading requirements are two of the most important pieces of information.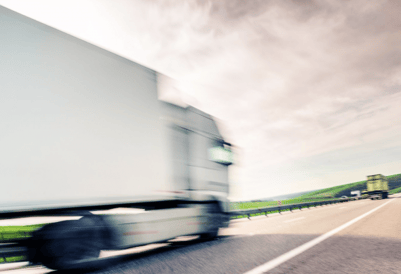 In terms of delivery hours, the game has changed here too. What used to be 'do not deliver during peak busy time' could now be 'only deliver when less than 10 people are present.' No touch paperwork could be required.
Different types of equipment will be utilized based on accessibility to dock access and/or the need for inside delivery. For oversized freight, door dimensions are crucial, and two-man teams may be necessary.
Logistics providers also need to know if the final destinations require advance notifications of delivery or appointments to prevent freight being turned away. These issues if unknown can result in installation delays, SLA penalties, lost revenue, and overall client dissatisfaction.
Addressing the delivery requirements before the project begins can go a long way towards 100% on-time delivery.
5. Channels of Communication: Has Effective Communication Taken Place?
Effective communication is crucial for any collaboration to be successful.
Communication should begin before the project starts, but most importantly, continue throughout final delivery. The current environment is very fluid and changing hour by hour. Accurate, timely information allows both parties to anticipate the challenges and prepare appropriately. When unexpected problems arise, the channels of communication must be flowing smoothly to handle those difficulties quickly.
A miscommunication, at any time, can create additional costs in the form of delays, additional accessorial charges, lost product, and other inefficiencies. It is crucial to choose a logistics partner that fosters confidence through excellent communication so that you can trust them to take care of problems quickly and efficiently.
In summary, proper planning leads to improved efficiencies, more consistent service and greater client satisfaction. Everyone's goal is to reduce handling, decrease costs and provide superior on time performance.
Project Rollout Client Success Story
To view some examples of how choosing the right logistics partner can improve your projects, please visit our website or contact a team member for further information at info@pegasuslogistics.com.