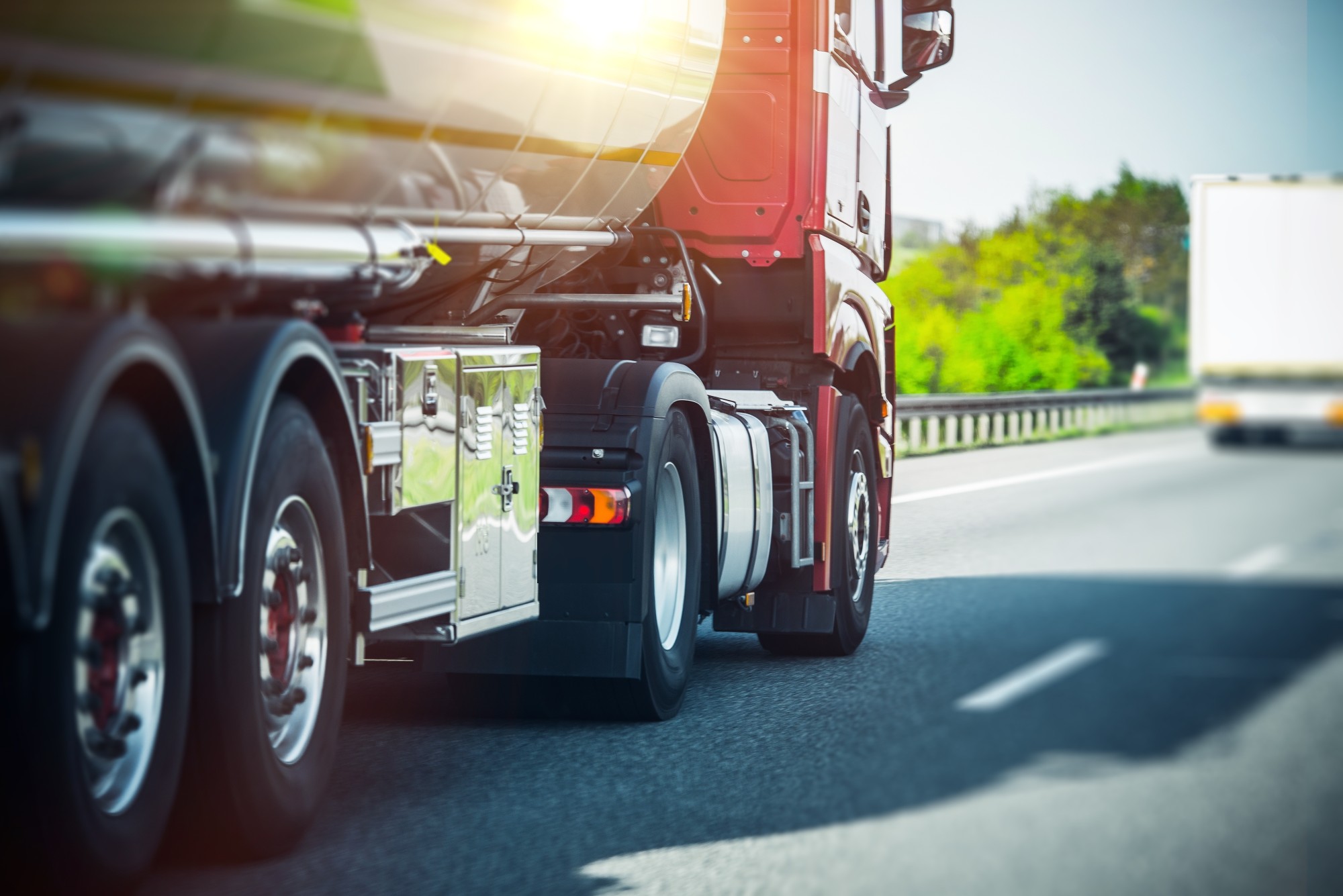 Subscribe
4 Logistics Planning Causes of 2017's Transportation Capacity Crisis
Late September of 2017 brought on the Capacity Crisis for truckload providers, and by proximity, a crisis for any business reliant on this logistics planning link in their supply chain. According to Transport Topics, "By mid-October, DAT reported the van load-to-truck ratio hit 7.0 loads per truck—the 'highest ever recorded' in DAT Trendlines—a study that began in 2010."
When capacity lost control that fall, trucks became more difficult to come by, and the rates went skyrocketing. It was a market change no one was prepared for. Tightening capacity is now a full-blown issue across the nation, with the industry rapidly approaching 100% active truck utilization.
Historically, when the industry has experienced capacity constraints, logistics providers have been able to purchase or obtain the extra capacity. Currently, there is no extra capacity available for purchase. As a shipper, you are at the mercy of price hikes or have to get creative and unearth carriers with needs in the exact lane your freight is moving.
The following four causes of the capacity crisis provide a looking glass view into how it happened and strategies for how to handle your logistics planning going forward.
Cause #1: Increasing Government Regulations
Today, there are no less than 20 laws threatening deep impact on transport costs—these impending legislative changes will affect a variety of businesses in different ways. Here are the four main laws, each focused on ensuring the safety of drivers and people on the road.
Driver Coercion Law & CSA Compliance
This rule as well as CSA Compliance initiatives was established by the U.S. Department of Transportation's Federal Motor Carrier Safety Administration (FMCSA), and enables them to take enforcement action against any in the transportation that knowingly jeopardize the safety of the driver or motoring public.
Hours of Service
The U.S. Department of Transportation (DOT) regulates the number of hours a truck driver may drive per day, a rule put into place to protect drivers and others on the road. These rules tend to be quite complicated, and there are a number of risky penalties involved.
e-Logs
e-Logs are an automated digital requirements to ensure drivers' compliance with hours of service.
The sum of these parts is reduced hours truck drivers can spend on the road, an indirectly these laws are causing trucking companies to close or take trucks off the road. The trucker transport shortage is already being felt with a critical loss of over 5,000 trucking companies and 400,000 trucks now off the road.
In some instances, broken laws carry hefty financial penalties for shippers, motor carriers, and logistics operators. These regulation infractions could add cost by revoking operating authority of the freight brokers, forwarders, and carriers.
Cause #2: Loss of Truckers with Commercial Drivers Licenses (CDLs)
Retirees are leaving in droves, and there is a shortage of trained and licensed truckers willing to replace them. Trucking schools are actively recruiting but with little success. The most likely candidates are singles with no young children or families who desire the freedom of living on the road, hauling across the country.
Median age of a driver is 55
Lack of higher pay is leading drivers to quit
Regulations are causing millennials to bypass the profession for jobs with better pay
From this vantage point, trucking companies are simply having a hard time filling demand from suppliers, making logistics planning (which is already entirely complex and often confusing) really complicated.
Cause #3: Fleet Deterioration
In the aftermath of our economic issues since 2009, corporations in the U.S. sought to keep their businesses afloat by scaling down, and could not afford to pour money into upgrading and repairing their equipment, trailers, and rigs. Many vehicles have been reassigned to less rigorous work and some have been forced into early retirement.
Fleet deterioration has had a big impact, forcing many trucking companies to scale down their fleet. Again, a capacity downgrade that is leaving many logistics managers twisting in the wind when high demand for product (the dream) can't even get on the road.
Cause #4: Industry-Wide Operational Shortcomings
Profit management is intertwined with proper bench-marking and transportation cost analysis. Now more than ever it is required that shipper's direct transportation costs and each carrier's operating costs must be effectively calculated and reductions applied.
Per-mileage costs for FTL and LTL Carriers, benchmarks like setting fuel costs at 39 percent of total carrier costs, driver wages at 26 percent and payments and loans at 11 percent, shippers, manufacturers, and haulers can no longer look at past simple matrix calculations to completely understand costs and profits.More complex budgeting and forecasting is required to compete in today's transportation and shipping economy.
Things to Look For In a Reliable Supply Chain Logistics Partner
Logistics planning has gotten more convoluted as a result of the transportation capacity crisis, which currently sees no end in sight. To get your deliveries further down the road, while mitigating the risks associated, it's highly recommended to partner with a supply chain logistics expert.
When looking to collaborate with a supply chain logistics management supplier, you'll want to focus on the following characteristics of a trustworthy firm:
People, people, people
Look for a company that strives to develop employees skills and knowledge. Their expertise in matters of logistics planning for capacity should be proven.
Look for a partner, not a vendor
A partner is going to connect with you a one-to-one level, listening to your unique needs to find the best solutions.
Proper capacity planning and improve supply chain
When challenges arise, does this potential partner have what it takes to be agile and victorious? As for examples, especially if they've worked in your industry.
Conclusion:
By now, no one would fault you for feeling exhausted by all the logistics challenges facing the industry at large. But cutting transportations costs is at the top of these concerns. Fuel costs, driver shortage and retention, government regulations, customer service issues and business process shortcomings, are all a factor every logistics manager must take on in 2018 and beyond.
Big disruptors in transportation negate what your supply chain must be: fluid. Effective management of the disruptors is critical to your success, a way to traverse rough ground where capacity issues intersect with volatile demand. By partner with the right supply chain management company, you are ensured unmatched execution. Through their expertise, proprietary tech platforms, and tightly honed solutions, the challenges you once faced with logistics planning are handled.
We'd love to hear about your latest experiences with transportation capacity, so feel free to share your stories in the comments section.
Discover how a supply chain management company will help you overcome capacity issues and generate ROI.