Subscribe
Market Analysis: The Effect of the Contraction in US Manufacturing on Less-Than-Truckload (LTL) and Rail Volumes
Despite a stock market hitting record highs and strong consumer confidence, some transportation and logistics sectors continue to experience flat or declining freight volumes. While consumer goods continue to enjoy strong demand due to the lowest levels of unemployment in 50 years, the manufacturing sector continues to contract. Transportation segments such as less-than truckload and rail carriers have experienced lower freight volumes as a result.
On December 1st, the Institute of Supply Management (ISM) issued its monthly Purchasing Managers Index (PMI) for November. Based on a slight improvement in October, many analysts anticipated an upward trend to begin; however, the PMI in November fell slightly and remained below the benchmark of 50 for the fourth month in a row signaling a continued contraction in US manufacturing activity (Figure 1). A PMI below 50 for six consecutive months would signal that US manufacturing is in a recession.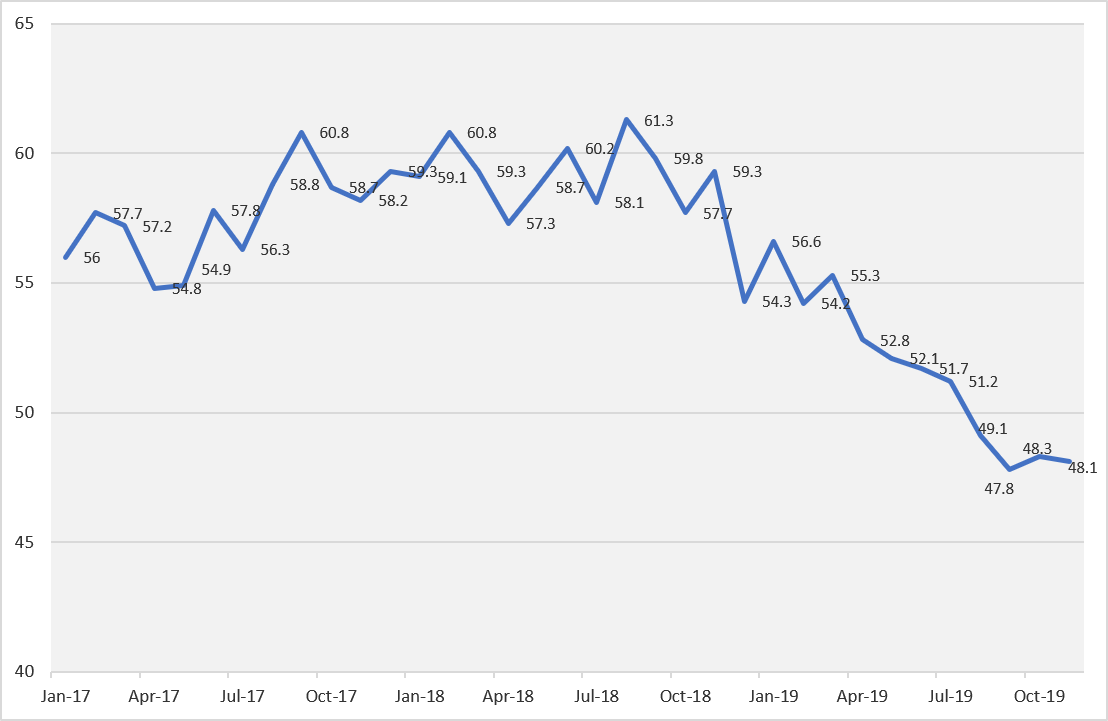 Figure 1 Purchasing Managers Index (PMI)
Figure 2 provides a comparison of the percent change in US gross domestic product (GDP) and US manufacturing output. Over time, the two metrics track somewhat with each other, but manufacturing activity no longer has as significant effect on GDP as consumer spending. For example, US manufacturing entered a "mini recession" with the percent change in manufacturing output turning negative during several quarters in 2015 and 2015. This situation occurred largely to a downturn in oil drilling and mining. Despite the downturn in manufacturing, US GDP continued to show positive growth. Since consumer spending currently accounts for the largest proportion of GDP, the strength in consumer confidence and spending has largely overshadowed the decline in US manufacturing output and freight demand.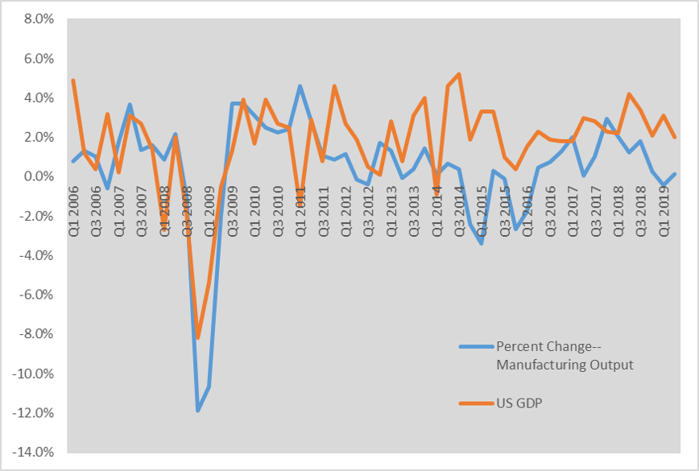 Figure 2 Comparison of Quarterly Percent Change in Manufacturing Output with
Percent Change in US Gross Domestic Product (GDP)
The contraction in manufacturing activity has also impacted the amount of inventory held by manufacturers. The inventory to sales ratio through October (Figure 3) shows that inventories continue to build for manufacturers as well as for merchant wholesalers. Typically, when the inventory to sales ratio climb, fewer orders are being placed and consequently less freight is moving. For the manufacturing sector, the inventory to sales ratio is now at its highest point in the last two years.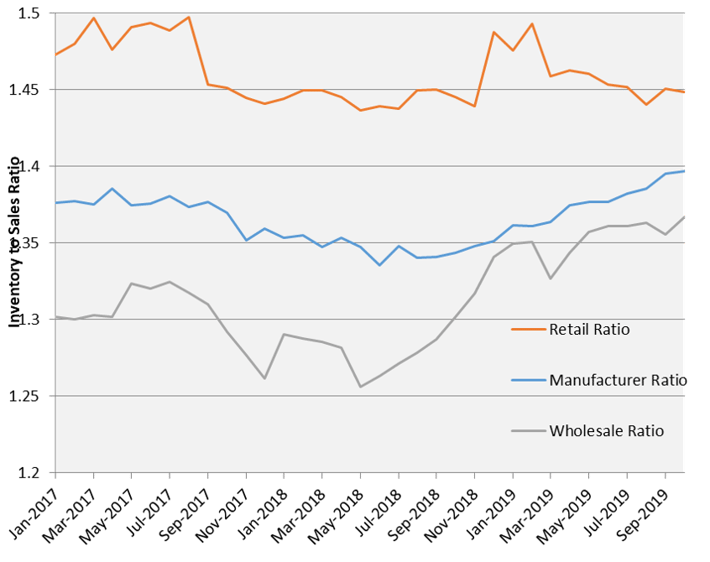 Figure 3 Inventory to Sales Ratio
The effect of the downturn in US manufacturing activity is clearly evident in the two transportation sectors having the greatest exposure to manufacturing activity: less-than-truckload (LTL) motor carriers and the Class 1 railroads. In their quarterly reports for the first three quarters of 2019, several publicly traded LTL carriers have reported year-over-year (YOY) decreases in their tonnage per day (Table 1). The quarterly reports for several of these carriers attribute the YOY decrease to the decline in manufacturing activity that began earlier this year as evidenced by the declining PMI (Figure 1). Only Saia has shown an increase which occurred in 3Q 2019.
Table 1 Less-than-Truckload Tonnage per Day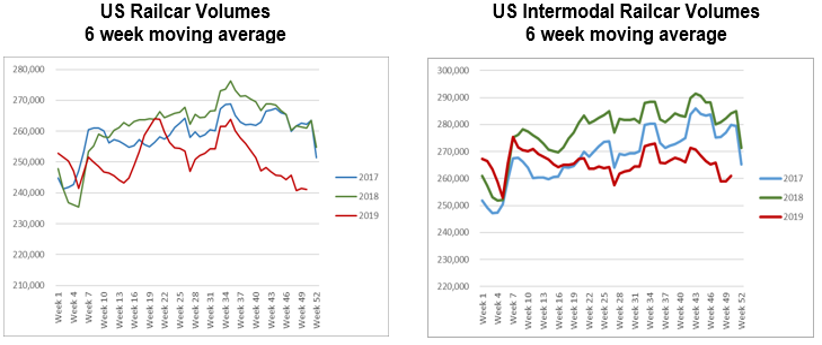 Figure 4 Trends in US Railcar and Intermodal volumes
The Class 1 railroads have considerable exposure to the manufacturing sector due to the transport of bulk materials used in industrial processes. Through December 14th, the American Association of Railroads reported that total carloads were down 4.7% YOY for the past 50 weeks of 2019 with intermodal being down 5.0% YOY (see Figure 4 above). Chemicals which also track with industrial consumption are down 0.5% YOY with chemical railcar volumes declining more rapidly at year end.
Manufacturing activity continues to be a potential concern that could affect other logistics and transportation sectors as well as the broader economy. The recent reports of an impending trade deal with China may eventually result in manufacturers placing additional orders; however, their inventory levels currently exceed January 2017 levels. As a result, the effect will likely not impact freight volumes for several months, if even then. A more likely scenario is that transportation and logistics providers will continue to operate in a little to no growth scenario with an occasional drop or increase in freight volumes in specific sectors. The International Monetary Fund is forecasting only a slight increase in global GDP from 3.2 to 3.5 percent, and global demand for US-manufactured goods most likely will also remain relatively flat going into 2020.
Authored by Dr. Terrance Pohlen.
Terrance (Terry) Pohlen, PhD, is a professor of logistics and the Senior Associate Dean, College of Business, University of North Texas. He is the founding Director of the Jim McNatt Institute for Logistics Research and served for twelve years as the Director of the Center for Logistics Education and Research at UNT.