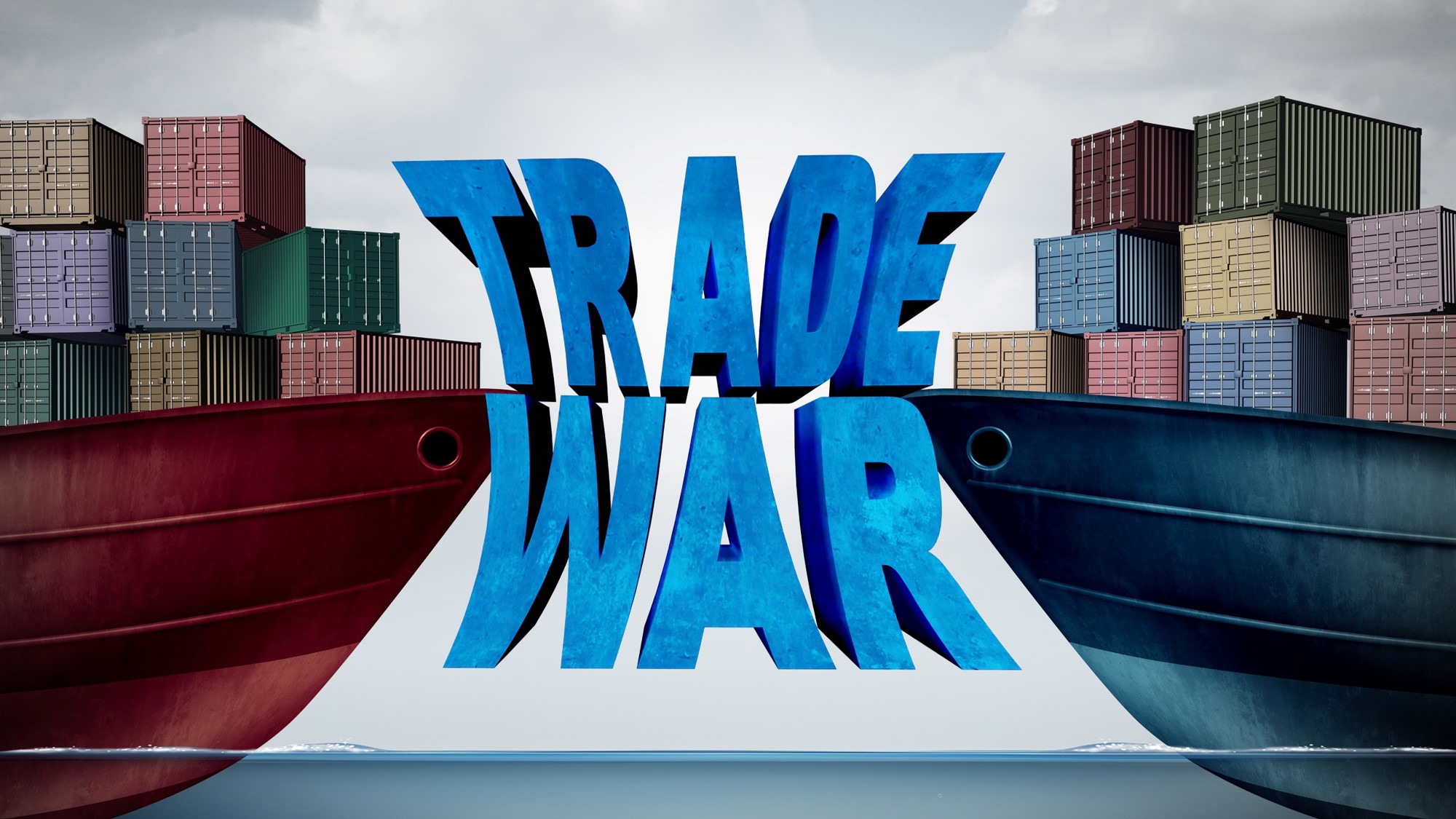 Subscribe
The discussion on the U.S. / China trade war and its effects on the industry continues. Part 2 of 5.
United States
President Trump's goal with the industry specific and China specific tariffs was to encourage consumers to buy American products, stimulate manufacturing and production jobs in the US, and even out the trade deficit. In the first six months of 2019 US imports from China fell 12% and US exports to China fell 19%. While imports from other Asian countries climbed, Mexico prevailed as the largest US trading partner since 2005.
Manufacturing output in the US however, has declined 1.5% from December 2018 to May 2019. Based on the Labor Department's July job summary, manufacturing gained 16,000 positions last month and unemployment remained the same at 3.7%. US manufacturing industries are optimistic enough to add to the payroll, but job growth has declined 27.5% compared to last year's averages, and now we are seeing workweek hours at the lowest levels in 8 years. A major factor in the industry is the growing Chinese middle class and increasing factory wages, which are up $2 since 2018. These factors are contributing to the pre-trade war uncertainties that China is becoming less cost competitive compared to other countries.
Although manufacturing jobs are holding on, exporting industries could be negatively affected by the tariffs in place. There are 12 million US workers that owe their jobs to the export industry that could see layoffs soon if tensions do not resolve. Lastly, China has halted all agricultural purchases of soybeans. The US is the largest producer in the world and second largest exporter, behind Brazil. Since the trade war began, soybean exports to China have dropped 98%. This is a major hit to soybean farmers who sell 70% of the crop to China.
China
In the 1980s, China's export-oriented trade strategy gave the world access to its abundant labor force and made room for foreign direct investment (FDI). To qualify for FDI, China focused on improving infrastructure, creating financial incentives for FDI projects, and implementing favorable taxation policies like exemptions of imported equipment and raw materials. In addition to re-exports, China create exchange rate policies that encouraged domestic exports. This strategy allowed China to become the hub for international production and supply chain solutions.
Today, data confirms that nations who trade extensively with China are outperforming those that do not. In 2015, items produced in China were accruing lower manufacturing costs which resulted in 1 to 1.5% lower consumer prices. As a result, cheaper shelf prices saved the average US household $850 annually. Over the past decade however, China's middle class has grown and is expected to exceed the entire US population by 2026. The rapidly developing segment is demanding higher wages and an improved standard of living which is currently set at $16,600, not much better than smaller countries like Iraq.
The trade war is beginning to take its toll on the Chinese economy which has slowed to 6.2% GDP in the second quarter, the lowest growth rate in 27 years. While primary industries grew 3.3% and service industry remained at 7% growth, the secondary industries (manufacturing and construction) saw a decline of 0.5% since last quarter. An unforeseen consequence of the trade war has been Chinese companies splitting their supply chains between factory operations in China and relocating to other markets.
Affected Sectors
Some of the most impacted sectors in the US since the start of the trade war have been automotive and food and drink industries. Ford, GM, and Tyson Foods lowered their profit forecasts due to the steel/aluminum import tariffs and the pork/beef export tariffs. Tesla, Coca-Cola, Brown-Foreman Spirits increased prices of their products to offset the higher freight rates and duties. Companies like Fiat Chrysler have had Chinese buyers postpone purchases in anticipation of the trade war.
Harley Davidson has started shifting production away from the US to avoid the steel and aluminum import taxes. While Hasbro Toys is moving production out of China, Honeywell is looking for alternative sources, and RH home furnishings is cutting back on goods sourced from China.
Even companies from Europe are seeing the effects of the US-China trade war. BMW (Germany) increased pricing on certain models most popular in China, and Jaguar Land Rover (UK) has suffered delayed purchases from Chinese consumers.
Supply Chain Disruptions
In the past year, more than 50 global companies have announced plans to relocate their manufacturing and production facilities as a result of the trade war between the US and China. This is in addition to the number of major corporations already moving out prior to 2017 due to rising costs and supply chain uncertainty. Many companies chose to absorb the tariffs, share costs with suppliers and customers, and take a "wait and see" position during early trade negotiations. Now 42% of companies are expecting to source materials from different regions in the next year, and 25% are redirecting investment out of China. Most manufacturers are planning to shift partial operations outside of China rather than remove all their processes.
The trade war has had the biggest impact (80%) to international and domestic supply chain processes. Supply chains will likely be extended to accommodate "substantial transformations" of goods in other countries to avoid tariffs. Altering supply chains will ultimately a long, drawn out process. Developing sophisticated manufacturing processes, operating in state-of-the-art factories, surrounded by a concentration of resources and suppliers in business centers can take years. Another hurdle of relocating production is the lack of established infrastructure in other cost competitive, conveniently located countries.