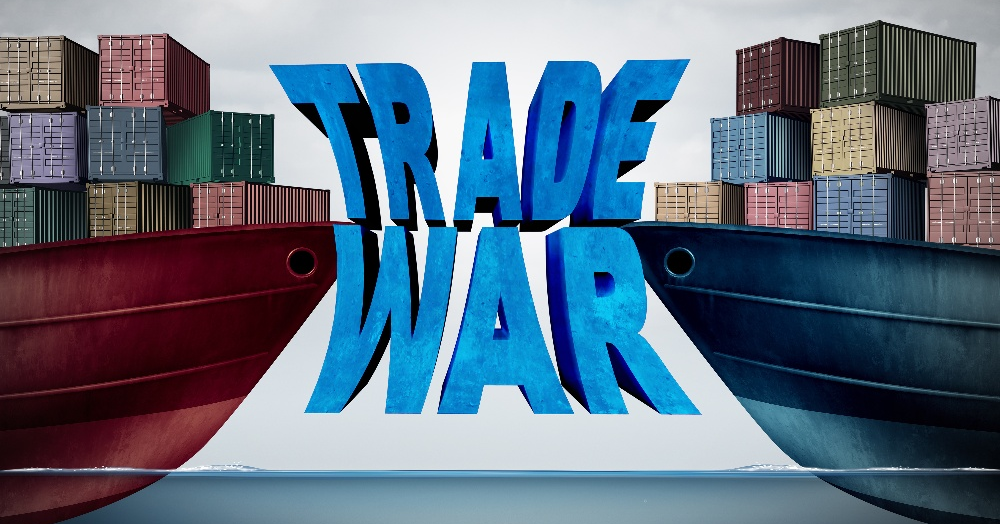 Subscribe
The discussion on the U.S. / China trade war and its effects on the industry continues. Part 3 of 5.
In the past year, more than 50 global companies have announced plans to relocate their manufacturing and production facilities as a result of the trade war between the US and China. This is in addition to the number of major corporations already moving out prior to 2017 due to rising costs and supply chain uncertainty. Many companies chose to absorb the tariffs, share costs with suppliers and customers, and take a "wait and see" position during early trade negotiations. Now 42% of companies are expecting to source materials from different regions in the next year, and 25% are redirecting investment out of China. Most manufacturers are planning to shift partial operations outside of China rather than remove all their processes.
Alternative Countries
India
India is commonly noted as the next big manufacturing country due to its large labor force (second largest population in the world), low labor costs, and $292B in exports in 2017. Still seen as an emerging market, suppliers are eager to win market share and will competitively quote for business. Another advantage for the US is the limited language barrier with 80% of the country speaking English as a second language. Additionally, a move from China to India would see even more cost savings due to the national floor level minimum wage reaching a mere $2.54 per day. However, there are significant variations between regions with some wages reaching $7.75 per day.
Although cheap labor costs and an extensive labor force is available, India does not offer quality infrastructure. Additionally, India is ranked 100 out of 190 countries in the World Bank's Ease of Doing Business rankings due to their difficulty enforcing contracts and dealing with permits. This is due to a decentralized form of government where each of the 29 states are responsible for key policy decision. These policies relate to infrastructure, development, land, labor, healthcare, and transportation. Furthermore, each state has individual cultures, business landscapes, wealth status', demographics, and languages.
These differences in Federal and State priorities result in variations of processes and quality. A high level of oversight would be necessary to ensure that suppliers were providing consistent material and cosmetic standards of production. In recent years India has introduced reforms that have made trade easier, such as: electronic container sealing, upgrading ports, e-submission of supporting documents, and digital signatures. Lastly, India is notorious for their political corruption which might prove difficult for US companies.
Indonesia
Indonesia is the second largest economy in Southeast Asia and the fourth largest population in the world. The export sector has been historically reliant on raw commodities and agriculture. In 2017 Indonesia expanded on simple manufactured products and reached $188B in total exports. One of the major advantages of moving manufacturing and supply chain processes to Indonesia is the very young population with a median age of 28 years. They also offer low labor costs and minimum wage increase seems to have leveled out in 2019 and is now tied to the national GDP and inflation rate.
Large-scale projects could prove difficult due to the micro and small sized manufacturing firms, but companies could coach these firms into scaling up their operations to fit their needs. More importantly, Indonesia is made up of hundreds of islands in the Ring of Fire, an area prone to earthquakes and volcanic eruptions. These natural occurrences can become natural disasters themselves and/or start tsunamis that can devastate airports, ports, and roads. This increases the transportation and logistics costs. Lastly, it is often difficult to open a line of credit due to the lack of clarity in government regulations and varying levels of transparency.
Malaysia
Malaysia is one of the smaller Southeast Asian countries with just 32 million people but is still the third largest economy in the region. In 2017 Malaysia exported $263B in goods made up mostly of machines. On the World Bank's Ease of Doing Business metric they rank 15th out of 190 countries, surpassing even China. An additional advantage is the elimination of no value-added tax (VAT) on all exports, compared the 13% on Chinese exports, meaning a lower cost of goods made in Malaysia. For US companies looking for a skilled work force they will find highly educated and vocationally trained labor ranking 6th in the world, compared to China tied for the 27th spot.
Due to a highly educated and skilled population, Malaysia has recently established standard monthly minimum wage of $263.88, or $10 per day. Unlike other Southeast Asian countries and China, Malaysia does not have varying wages per region which would increase the cost of production. Political instability has also been plaguing the government, increasing risk of doing business. The geographical location offers both positive and negative interactions. Malaysia a peninsula part of the Ring of Fire, which as mentioned previously can cause severe natural disasters and increase transportation costs, loss of market share, and a complete shut down of a supply chain. However, a significant advantage is the ease of access to the Strait of Malacca. This stretch of water is a major shipping lane that connects the Indian and Pacific Oceans. As a result, the second and third largest shipping ports of Southeast Asia are in Malaysia.
Mexico
In 2017, Mexico was ranked the 9th largest export economy in the world with $418B in exports, 80% of which were traded to the US and Canada. The leading exports out of Mexico have been cars, vehicle parts, delivery trucks, and computers. Exports make up 18% of the national GDP and Mexico currently boasts a 3.5% unemployment rate. Additionally, Mexico surpassed China this year as the top trading partner of the US. The most important advantages of moving production to Mexico are the proximity to and the similar business practices of the US. Significantly shorter supply chains from factories into US markets limits the lead times to a few days which would benefit expedited shipping needs. Another benefit of production in Mexico is the negligible time difference which eliminates extensive traveling expenses and jet lag for executives. This kind of access has created a positive business environment with reasonable labor laws, strict regulations of occupational safety, stringent rules for quality inputs, and most importantly intellectual property protection.
Difficulties associated with production in Mexico are inadequate infrastructure, limited supply chain networks, and corruption. Compared to China, Mexico does not have access to a network of rivers, train routes, highways, or airports. Mexico's lack of modern infrastructure paired with its difficult landscape would create costly obstacles. In the north is the Baja Desert, Sonora Desert, and Chihuahua Desert. In the south a dense jungle, to the east is the Sierra Madre Oriental mountain range, and to the west is the Sierra Madre Occidental mountain range. Unfortunately, the more accessible areas have been corrupted by the drug cartels and are rampant with crime. Establishing facilities in these areas might put security and protection of the people at risk. Another aspect of the US-Mexico trade to consider are the high tensions at the southern border and the current immigration policies.